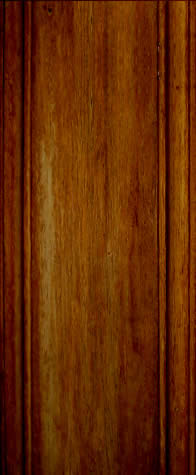 THE HERO 

IS A MAN ON A HORSE



This page was last updated on: January 22, 2015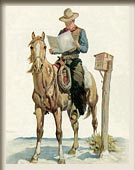 My goal is to make this the definitive site for all things to do with the Western genre - from the classics to upcoming movies and telefilms.  I hope you'll come to use this as a complete resource as well as to find those hard to find facts, items and links to experts in the field.  

     As I build this site, I'm very interested in knowing what you'd like to view and how this site can better offer you information, services and interactive opportunities.

So, bear with me during construction, come back often and, please let me know your thoughts.

Jim Moore astride Widow Maker riding the famed Outlaw Trail near the infamous Hole in the Wall in Wyoming.

For the Best In Western Collectibles Click Right on CLINT

Click above to go to The Legends Page

      It's estimated that over four thousand Westerns were filmed between 1913 - 1930.  As a result, the traditions of the cowboy and his horse have become those most readily identified with America by much

of the world.  

     I hope this site will ultimately provide those who love the genre, 

a place of enjoyment, 

    and for those who yearn... 

             - a place to begin.

Move your mouse around then click your own destination.

But, before you go, 

           take the Web Poll

Pages on this site are still....

But please, go ahead and take a peek tho!

      The early Western traditions coalesced in the first two decades of the 20th century as a number of mostly rodeo-stars and real-life cowboys including, G.M. "Broncho Billy" Anderson, Tom Mix, Art Acord, Buck Jones, Ken Maynard, Tim McCoy and Hoot Gibson joined eastern stage-trained actors like William S. Hart and Harry Carey in dedicating their careers to celluloid.  
     Generally these stars made films 

that followed simple, dime-novel 

story formulas and the horse became

an important member of the cast, receiving billing equal to that of the cowboy.  While the most obvious benefit of horses in the early movies was simply they added beauty and companionship.  However, the movie horse received his greatest fame as a co-star of the B Westerns and in many cases, the horse made the man.  Out of all the B Western's singing cowboys and cinematic heros, none became lasting stars without the accompaniment of a famed steed.

No portions of this document may be reproduced, copied or revised without written permission of the author. 

visitor today!

Site launched on Nov. 1, 2001


Click here to learn more about Western related projects currently in productions!